The Recycling Center takes E-waste for FREE. To the left you can see the items we take. Before you bring you E-waste please consider a few things
Do not bring wet material as it ruins the salvageable pieces
Don't bring 10 Tv's on the same visit, we only have limited space for the e-waste.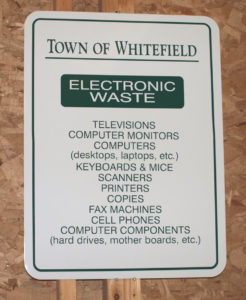 Cell phones are also being accepted for people who have suffered from domestic violence.