Brief History
The town of Whitefield was Incorporated June 19, 1809. It's name was inspired by a popular British evangelist, Reverend George Whitefield, who preached throughout the colonies in the mid 1700's.
Prior to becoming incorporated it had been part of a frontier settlement known then as Ballstown Plantation. Our neighbors in Jefferson made up the other half of that  Plantation.
Over the years Whitefield has been a source for the logging industry, milling, mining, and farming. The Narrow Gauge Railroad came to us in 1894, providing shipments in and out of town and gave a direct line to a broader market shipping via the port in Wiscasset. Some of the goods shipped via rail were lumber, milk, barrels, and eels.
Electricity made it to Whitefield sometime in the 1930's, officially bringing us into the 20th century. The towns population has fluctuated up and down  with the changes across the nation. Some folks chased employment across the country, others left for the Western farms with the promise of mechanized equipment, some were tempted by the gold rush.
Our numbers picked back up and has continued to grow since the 1970's. The last reported census of 2010 provided a population count of 2300.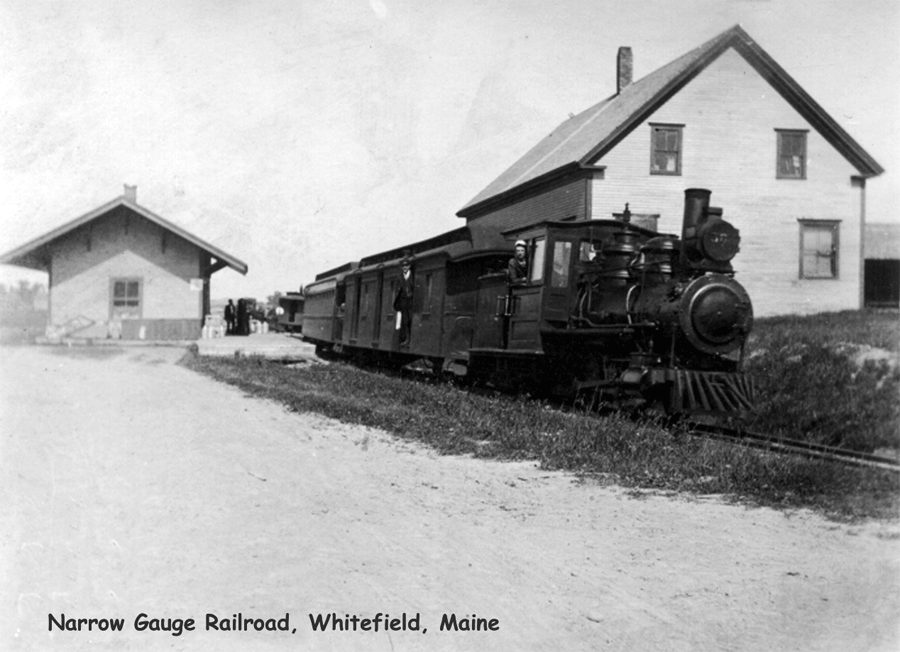 Town Government
The current form of government for the Town of Whitefield is a structure of SELECT BOARD, Administrative Assistant, and Town Meeting.
The Select Board meets regularly on Tuesday's at 6:00pm, at the central fire station, frequency varies depending on the time of year. In order to verify meeting dates or get something added to an agenda you may do so by contacting the Town Clerk. Click here to see the upcoming meeting agenda