Town of Whitefield Special Town Meeting
Will be held on October 21, 2021 at 6 pm, will be held at Whitefield Elementary School Gymnasium to vote to approve
MORATORIUM ORDINANCE REGARDING MEDICAL MARIJUANA CULTIVATION, PRODUCTION, TESTING AND RETAIL SALES FACILITIES
Moratorium-Ordinance-Final-Draft
~~~~~~~~~~~~~~~~~~~~~~~~~~~~~~~~~~~~~~~~~~~~~~~~~~~~~~~~~~~~~~~~~~~
State Referendum Election November 2, 2021
Polls will be OPEN 8 am - 8 pm Whitefield Central Fire Station,
Masks will be highly recommended.
For more Election Info go to https://www.maine.gov/sos/cec/elec/upcoming/index.html
Absentee Ballot Applications are now available. You may request one in person, over the phone and online at
https://apps.web.maine.gov/cgi-bin/online/AbsenteeBallot/index.pl
~~~~~~~~~~~~~~~~~~~~~~~~~~~~~~~~~~~~~~~~~~~~~~~~~~~~~~~~
"Voting is the foundation stone for political action" - Martin Luther King Jr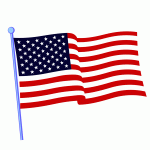 Maine Town & City Clerks Association & The  Maine Municipal Association have teamed up and created a website dedicated to recruiting election workers. CLICK HERE to check it out!