Statement of Purpose
Understand the scope of the town's legal responsibilities.
Recommend the use of restricted funds managed by the town at the appropriate locations and for the appropriate purposes.
Match donated funds identified with specific names for grave maintenance to the appropriate site, where possible.
Assess the needs for graveyards in town for which neither restricted nor unrestricted funds have been used for maintenance.
Ensure that soldiers' graves are maintained at State standards at a minimum.
In cooperation with the Select Board, oversee work at all sites.
Recommend annual budget for both Town and restricted funds.
Report at least semi annually to the board.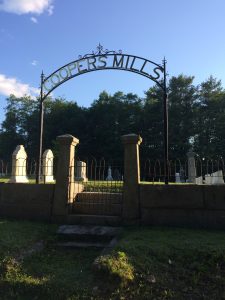 The Cemetery Committee meets Quarterly on the first Wednesday of the month at 10:00 am, at the Central Fire Station