Whitefield Historical Society
PO Box 176
Whitefield ME 04353
Mission Statement
Our mission is to collect, preserve and maintain as an educational resource those materials from the town of Whitefield, Maine, which will document its past history and annotate its present.
Working on your Family Tree? The Historical Society has a link to millions of cemetery records and recently finished Whitefield. Find a Grave is free and there you are able to search for family names and grave sites. Go to www.findagrave.com to search.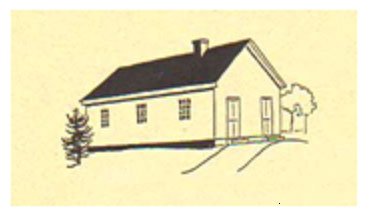 Executive Board meets the second Wednesday of every month, at 1:00pm at the Townhouse
Help Preserve Whitefield's History
Anyone wishing to share Whitefield materials, which include documents, letters, diaries, photographs, artifacts, memorabilia, folklore, etc., either as an outright donation to the Whitefield Historical Society or as a digital or photo copy, please contact archivists Libby Harmon at 549-7209 or Marie Sacks at 549-5064 or any of the officers of the society listed above.
The archives are open on an irregular schedule, often but not always on Mondays and Tuesdays, and by special arrangement with one of the archivists.
Meetings and Events
Our executive board meets on the first Wednesday of the month at the Town House.   All are welcome.
During the year, historical and community events are held at the Town House
April:   Annual meeting
Oct.:   Day of Remembrance
Dec.:   Christmas Tree Lighting
Contact Us at: [email protected]